From u3a Site Builder … to WordPress with u3a SiteWorks
FAO: SiteBuilder Web Managers or u3as seeking a SiteWorks site:
If you haven't already completed the form or need to update contact details, please read on.
To ensure that Site Builder u3as, and other u3as interested in SiteWorks, are kept fully informed about the progress of u3a SiteWorks project and to ensure GDPR compliance, please enter your contact details into this form. You can use this form to update us with changes or to add additional names.
Please note your contact details will only be used to contact you regarding u3a SiteWorks matters  – https://forms.office.com/e/EC5cAZ8aTh
The Project and background
u3a SiteWorks is a volunteer-led project which will provide WordPress websites to u3as, replacing the existing Site Builder platform.
Click on the menu links above to explore the site.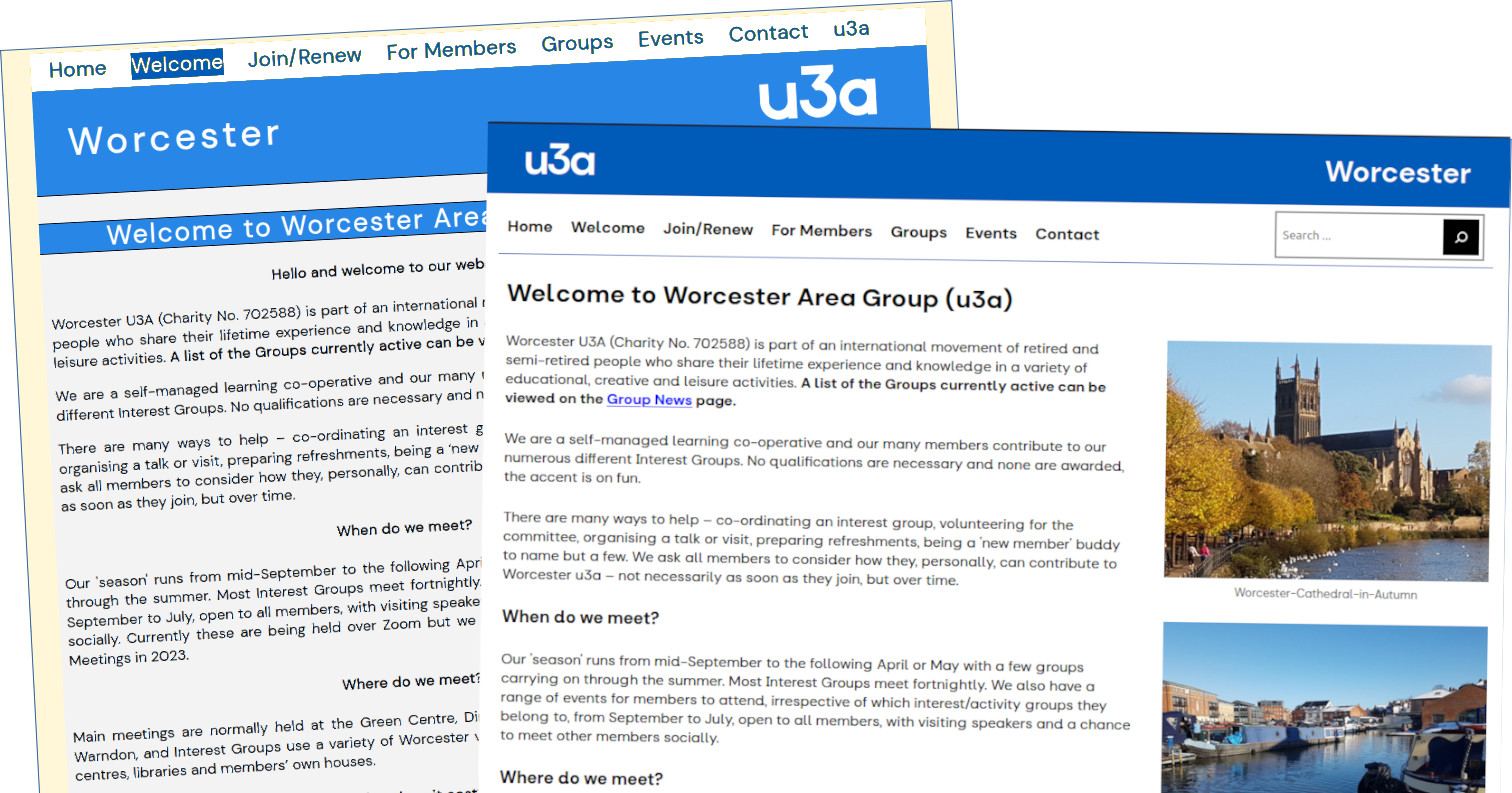 Over 700 u3as use Site Builder as the website tool to publish and publicise their activities. This easy-to-use versatile system has been built and maintained by a very small number of dedicated u3a volunteers for over 10 years.
In consultation with the Site Builder volunteers, a decision was taken in 2022 to seek an alternative. We wanted all the qualities of the old system plus the potential to add more features and enhancements in the future. The WordPress system software was selected as the basis for the Site Builder replacement. It is an open-source set of programs that is straightforward, flexible and scalable, with the potential to provide additional 'plugins' for added functionality going forward.
WordPress software is a very popular choice for website creators, it is used by over 40% of websites worldwide (W3Techs 2022).
This website has been built using WordPress.